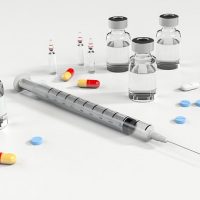 Anyone interested in learning more about the Opioid Epidemic and how Narcan is used to reverse the effects of an overdose is encouraged to attend a September workshop in Vincennes. The workshop is scheduled for Thursday, September 7th from 7:00 to 8:00 PM at the Vincennes Fortnightly Club.
Overdose Lifeline Incorporated, Children and Family Services and the League of Women Voters will present a special informational workshop on Opioid Misuse/Addiction and Narcan Training.
Limited free Narcan kits will be available to participants.
Narcan, also known as Naloxone, is an opiate antidote which reverses an opioid overdose.
Opioids include heroin, fentanyl, and prescription pain pills like OxyContin, Percocet, Methadone, and Vicodin.