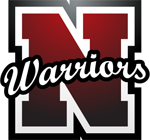 Listen each Thursday night at 7 PM to North Knox Tonight with Tom Lee.
Listen for the key phrase to be said by Tom, then call in to The Morning Ride (1-866-624-1057) at 7:30 AM the following Friday morning
for your chance to win a free menu item from McDonalds.
All contests on The Ride 105.7 WUZR are subject to our regular contest rules (General Rules) unless otherwise stated.  One winner per household every 30 days.  Winner is responsible for all taxes and fees associated with prize won.  WUZR (TOC)  is not responsible for any interferences due to power failure, phone connections, dropped calls etc.