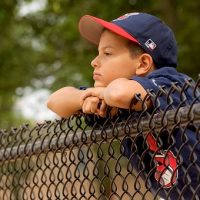 Play got underway last night in the Vincennes Cub League and Babe Ruth tournaments.
In the Senior Rookie Tournament, Wabash Utilities edged Civitan 10-9, Homes Plumbing slipped by Dugout Daycare 7-6 and in 8 innings, Tri-State Printing defeated Knights of Columbus 9-6.
In the Junior Rookie League, Vincennes RV Park blanked Bauer's Jewelers 2-0.
In the Junior League tourney, WZDM dropped Niehaus Lumber 16-5.
In the Babe Ruth league, the Moose got by American Family Insurance 9-8.
Quarterfinal action is on tap in Cub League Tournament play tonight. In the Junior Rookie League, at 6p, Wabash Food Service plays  Vincennes RV Park followed by Packaging Corporation of American against Intren. Senior Rookie League action begins at 6 with Rotary playing Civitan and then at 8 Farbest Foods plays Hart and Bell. In the junior league tonight at 6p, Good Samaritan Hospital plays WZDM and then Carson Wealth plays Sure Clean. In the senior league, Elks plays Old National at 6 with Mariott Town Place Suites taking on Ray's Fire and Safety at 8. Tournament play continues thru the week with championship games coming up on Friday and Saturday. All championship games will be heard on WZFM 92.1fm.