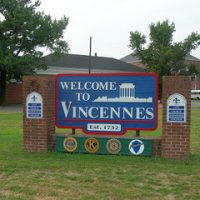 Vincennes City Councilman Tim Salters announced a partnership with Vincennes City Police to put speed checks on Washington Avenue. The checks will show drivers if they are using excessive speed in an area near the former Washington Elementary. The building will be used as a center for displaced students from Franklin Elementary School starting in August.
Salters describes a partnership with Vincennes Community Schools and the City Police Department…
Salters also wants the speed checks to be put up about a month from now, to prepare for the property's use by Franklin students…
Schools in the Vincennes Community School Corporation will start classes on August eighth.