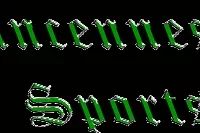 In local volleyball action last night.
Class A number six Vincennes Rivet rolled over Evansville Christian 3-0.  For 11-2 Rivet, Anna Herman had 14
kills and 10 digs.  Mary Herman ten kills and 16 assists.  Reece McBee added ten kills while Allison Hensley added 16
points and 17 assists.  Rivet won the junior varsity match 2-0.
Vincennes Lincoln fell at Jasper last night 3-0.   McKenna Henderson had five points, five digs and five assists to lead Lincoln.  The Alices drop to 7-8.  Jasper
Won the JV match 2-0.
North Knox was a 3-0 winner over White River Valley.  Alex McKinley led 7-6 North Knox with 20
assists and 11 digs.  Javon Miller added ten kills and Brynna Collins 11 points.  North Knox won the JV contest 2-1.
The Lincoln boy's soccer team feel to Jasper 10-0.  Paxton Smith had 14 saves in goal for the Alices.
The South Knox Tennis team beat Pike Central 4-1.  Winning in singles play were Hunter Sievers and Evan Deiman and the number one
doubles team of Noah Hayden and Tanner Holland and the number two team of Issac True and Max Smith.
The South Knox Golf team finished third in a tri-match against Pike Central and Princeton.  Tori Thompson led the Spartans with a
51, Eliza Dellinger a 53.  Vanessa Mitchell a 59 and Addison Chattin a 60.  Pike Central won with 199 points.  Princeton had 213 and
South Knox a 223.
The Rivet golf team competed against Washington and Barr-Reeve.  Barr-Reeve was first at 180.  Washington a 188.  Rivet didn't have enough
for a team score.  Jacqueline Steininger led the Patriots with a 42 and Isabella Pacheco a 52.
North Knox beat Vincennes Lincoln, who did not have a team score.  Lincolns Macy Sexton tied her career best with a 36.  Other finishers
for the Alices were Miley Carie-Frederick with a 64 and True Mahrenholz with a 68.  Brooklyn Sturgeon led North Knox with a 45.  Abby Nolan had
a 49, Maddie Becher a 55 and Alexa Moon a 58.
In middle school sports
South Knox 7th grade downed Pike Central 2-0.  Shelbi Carie with 11 points and 8 kills.  South Knox also won the 8th grade contest 2-0.
Gracie Lewis with 16 points for South Knox.
The Clark Middle School Boys Cross Country team was first in a three way meet with Washington and Rivet.
Top finishers for CMS were Gage Williams first, Braylen Sanders second and Tyler Luking fifth.  In the girls race,
Marcie Luchtefeld was second and Olivia Johnson third.
The Clark Middle School golf team downed Rivet 118-132.   Carter Johnson paced Clark with a 27.  Landon Telligman a 29.
Leevi Koenig a 30 and Gavin Catt and Rylan Hunckler each shot a 32.
On the local sports scene for today…
Boys Tennis Action has Lincoln playing at Sullivan at five.  Rivet visits Washington at five and South Knox travels to Barr-Reeve, also at 5pm.
The Lincoln girls soccer team host's Washington at 5:30.
The South Knox Volleyball Team on the Road to WRV at six.
And on the links….  South Knox plays Springs Valley at 4:30 and North Knox entertains Eastern Greene at five.