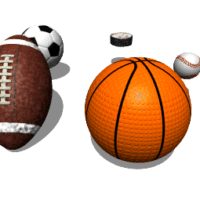 (Girls Golf Sectional Results)
Barr-Reeve captured the North Knox girls golf sectional at High Point Country Club in Bicknell.
The Vikings finished with a 371, Washington was second at 379 and North Daviess third at 400.  All three
teams will advance to Regional action next Saturday at Country Oaks Golf Club in Montgomery.
Also advancing on an individual basis were Lincolns Macy Sexton, Rivets Jacqueline Steininger and Brooklyn
Sturgeon of North Knox.  Sexton tied Olivia Emmons of Barr-Reeve for medalist honors with a score of 82 but lost
in a playoff. Steininger shot an 89 and Sturgeon a 90.  The top three scores from non qualifying teams' advance.
(Volleyball)
The Lincoln volleyball team won at Shakamak 3-1.  Ari Gerkin had 24 kills for the lady alices while Marlo Thorne added 10.  Amya Woodall added 12 points and 19 digs and Matti Collins 23 assists.  Lincoln won the JV match 2-0 with Cynthia Memering recording 18 assists.
The South Knox volleyball team downed Forest Park 3-1.  Big night for Addy Delisle as she recorded 22 points,
11 kills, 19 assists and 11 digs.  Bren Hill had ten kills while Alex Sutton 18 digs.  South Knox won the JV match 2-1.
(Tennis)
The Lincoln Boys Tennis team beat Princeton 3-2.  Gus McCrary won at number one singles and the Alices captured both double's matches with Jayden Ray and Cayden McCrary winning at one and Brett Turpin and Joel Sanders at two.
(Soccer)
The Lincoln Boys soccer team lost to White River Valley 5-1.  Jacob Bezy accounted for the Lincoln score.
Barr-Reeve downed the Rivet Boys soccer team 2-1.  Beckitt McGuire had the only Patriot goal.
The Rivet girls soccer team fell to West Vigo 3-2.  Lissa
Willis had both goals for Rivet.
(Sports Calendar)
On the local sports scene for today…
The Lincoln Volleyball team is at Evansville Reitz at 6:30pm.
Class A number six Vincennes Rivet hosts Pike Central at 6pm.  You can watch the game live-streamed
at TOC Network sports at waovam.com.
South Knox Volleyball host Northeast Dubois at six.
North Knox volleyball travels to Linton at six.
Tennis action has Linton hosting Lincoln at five and South Knox plays at North Daviess at five.
On the pitch….Boys action has Lincoln playing at Shoals at 5:30.  Rivet hosting Day School at six.
North Knox visits Bloomfield at 5:30 while in Girls action Lincoln on the road to Evansville Central at
6:30.
Middle School volleyball action…
Clark too a pair from Rivet.  Clark won the 7th grade match 2-0 with Olivia Lewis scoring 12 aces.  Clark also
won the 8th grade contest 2-0.  Olivia Lange had five aces and six assists.
South Knox took a pair from Carlisle, with both teams scoring 2-0 wins,  In the 8th grade match, Maddie Short
had 19 points and 11 aces.  Brooklyn Flaningam led the 7th grade with 12 points and 11 aces.